>
>
>
Three Best Mini Excavators for Construction Contractors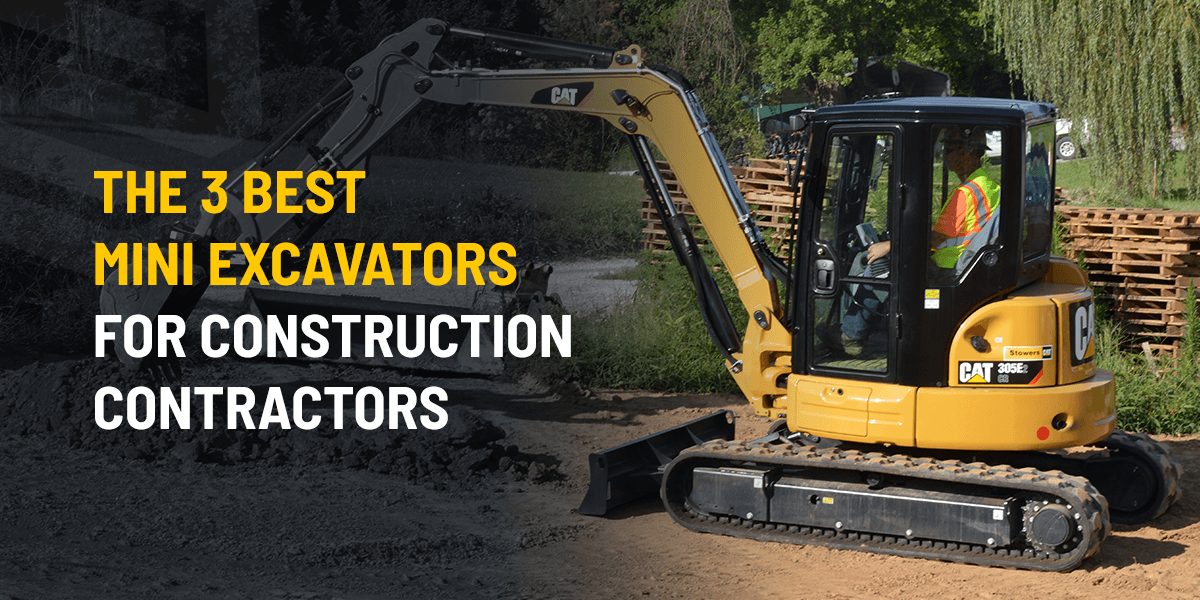 Three Best Mini Excavators for Construction Contractors
Category: Equipment and Solutions
Mini excavators can serve many purposes at a construction site. These compact, versatile digging and earthmoving machines can operate in confined areas while delivering surprising power.
NMC Cat can help you determine which mini excavators are best for your construction site applications.
What to Consider for a Construction Site
When choosing the best mini excavator for construction projects, you'll need to evaluate various factors during the decision-making process:
Size: While all mini excavators are compact machines, you'll need to ensure the model you select is small enough to maneuver in confined areas at your site or fit through doorways and other narrow openings.
Digging depth: Make sure your excavator provides sufficient digging capacity for your needs. Some larger models in this class can reach a depth of 17 feet.
Bucket size: Larger mini excavators typically have bigger buckets, meaning they can handle a higher material volume with each scoop.
Operating weight: A mini excavator's weight can exceed 22,000 pounds. Select a model that isn't too heavy to operate safely on your work surfaces.
Offset digging capability: A machine equipped with this feature allows you to swing the boom away from the base and dig next to a structure.
3 Best Mini Excavators for Contractors
Quality is another crucial factor when choosing a mini excavator for your construction projects. If you're in Nebraska or Pottawattamie County, Iowa, turn to NMC Cat for a reliable, high-performing Cat® machine you can trust. Examples from our extensive inventory include:
305.5E2 CR: This compact model delivers an impressive net power rating of 44.1 hp and a maximum dig depth of 152 inches, making it ideal for light-duty projects.
306 CR: Consider this mini excavator if you need a little extra power and performance. The Cat C2.4 Turbo engine delivers a net power rating of 55.9 hp. The machine offers a digging depth of 146 inches.
310: If you need a mini excavator with superior digging depth, the 310 has a maximum capacity of 205.2 inches.
Explore All Your Mini Excavator Options at NMC Cat
The knowledgeable team at any NMC Cat location can help you choose the right model for your applications and budget. We can also recommend attachments like augers, blades, forks and grapples to enhance the machine's performance and productivity.
Stop by for a closer look at the top mini excavators for subcontractors and contractors or contact us online to learn more.