>
>
>
Are Your Machines Ready for the Winter Season?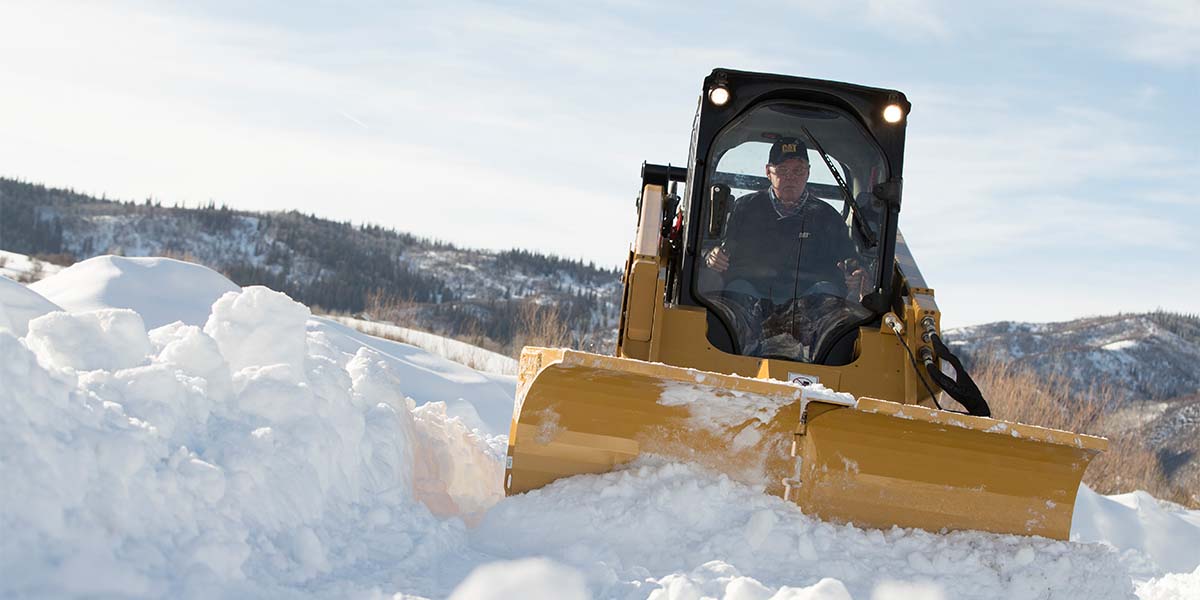 Are Your Machines Ready for the Winter Season?
Category: Product Support
Whether your business is commercial construction or you specialize in seasonal work such as de-icing, road maintenance and snow removal, it's your responsibility to be ready for anything. In our region, that includes winter weather such as prolonged periods of extreme cold, snow, sleet and icy, windy conditions. To ensure your fleet is ready to operate and maintain productivity throughout the coldest months of the year, it pays to take the following preventive measures in monitoring, maintaining and servicing machines.
Know What Your Equipment Needs
The best way to keep your machines in prime operating condition is to practice factory-recommended maintenance all year long. Heavy equipment and power generators typically come with a manual of instructions and checklists for servicing equipment, with special instructions for colder weather. It's best to thoroughly consult these reference materials and adhere to them as closely as possible.
A pre-winter checkup on items such as the battery, fluids, tire pressure and heating systems is an effective first step in ensuring machines are ready for the challenges of winter. Equipment operators should also confirm the machine has the proper fluids for cold weather and that they are filled to recommended levels.
Plan a Machine Inspection
In the same way you kick the tires of a piece of equipment before buying it, it's helpful to conduct a careful inspection of key components and performance capabilities before cold weather sets in. Check the condition of the tires, undercarriage and body of the equipment and test the battery to make sure it still has plenty of life.
A visual inspection under the hood will also confirm there's no cracking or wear on critical components such as hydraulic hoses and engine belts or rust on the engine and powertrain. Finally, start the machine up and run it through a test of operational controls and systems such as the heating and defroster, indicator lights and gauges, brakes, parking brakes and window wipers.
Perform Basic Maintenance
Modern construction equipment and power systems can seem relatively high tech. However, there are still many basic services that can be performed on-site by your maintenance team or operators. From replacing air and fuel filters and adding winter fuel supplements to lubing all doors and giving the machine a thorough top-to-bottom cleaning, the more diligent you are in prepping machines for freezing conditions, the lower the risk of a major malfunction or costly repairs.
Access Support From A Reliable Service Provider
Whether you lack the personnel and additional resources to service your own fleet or you require a more thorough level of support, NMC Cat® has the expertise to prepare your machines for winter. We provide everything from basic maintenance such as tune-ups, oil changes and winterization services to emergency repairs of engines, undercarriages and hydraulics.
Learn more about our full range of equipment management solutions and preventive maintenance services by getting in touch with us today. Our team of experienced representatives will be happy to answer all your questions on getting machines ready for winter and provide additional information on our complete service offerings.