>
>
>
3 of the Best Jobs for the Cat 315 GC Excavator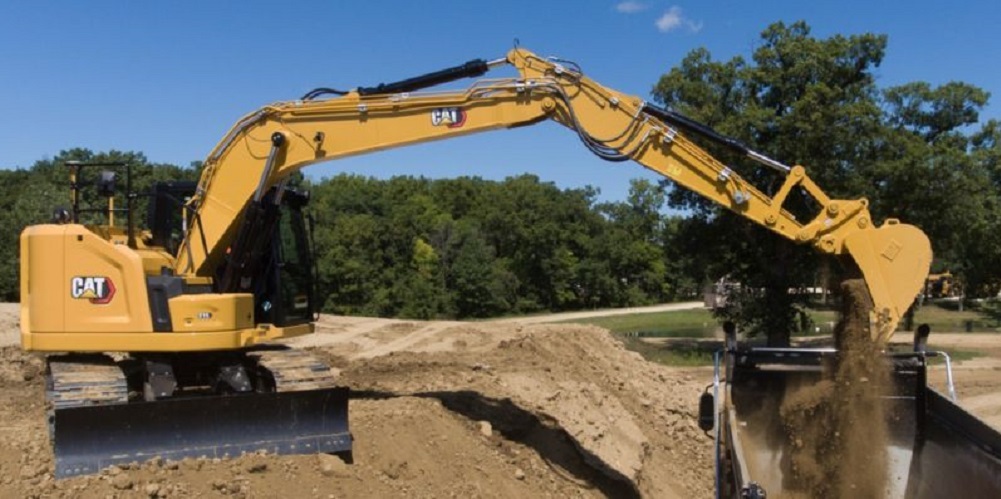 3 of the Best Jobs for the Cat 315 GC Excavator
Category: Equipment and Solutions
Construction professionals look to the new Cat® 315 GC Excavator for flexibility between assignments. This innovative piece of technology is known for its ability to fit in tight spaces, enabling crews to dig and relocate materials from one point to another. If you're looking to add to your existing fleet of heavy-duty machines, the Cat 315 GC Excavator is an excellent option to promote fuel savings beyond the capabilities of similar models in its class.
New Features of the Cat 315 GC Excavator
The Cat 315 GC Excavator has a larger cabin area for equipment operators compared to previous models such as the 315F. Those working in industries like construction, agriculture and landscaping can use the 15.4-ton excavator for small- and large-scale excavation tasks while keeping fuel efficiency in mind. All Cat 315 GC Excavator models are equipped with a Cat C3.6 engine assembly that is engineered to use 15 percent less fuel than previous builds.
Anyone searching for a powerful compact excavator at an affordable price can rely on the Cat 315 GC Excavator to get the job done. Below is a list of applications in which you can use this new technology:
1. Digging and Trenching
The Cat 315 GC Excavator is ideal for tasks that involve digging into dirt, grass and soil. This machine is capable of reaching digging depths of 19.6 feet to help you take on new opportunities year-round. Equipment operators remain safe from the excavator arm and bucket attachment inside an enclosed cabin.
Owners of the Cat 315 GC Excavator can take advantage of a new Smart Mode setting that enables the machine to automatically adapt engine and hydraulic outputs to digging conditions. This means users will spend less time troubleshooting when navigating between different terrains.
The Cat 315 GC Hydraulic Excavator makes it possible to dig, swing and dump materials across a working space just under 13-feet. Operate the front-facing arm and bucket attachment for the following tasks:
Repairing sewer lines
Forming drainage banks
Installing residential pools and spas
Creating garden ponds for commercial properties
Removing large tree stumps
2. Demolition Work
One of the most popular uses of a compact excavator like the Cat 315 GC relates to demolition. Whether your crew is responsible for tearing down a commercial building or a storage shed, this excavator reaches up to 28.5-feet from ground level. Access roofing surfaces, exterior siding and more with one versatile machine.
The Cat 315 GC Hydraulic Excavator has all user controls located in front of the operator for precision. Viscous mounts positioned around the equipment are designed to limit unwanted cabin vibrations for superior comfort during long days on the job. Know that your investment is ready for rough terrains, as the Cat 315 GC Excavator has tight seals between track pins and bushings to stop debris from interfering with undercarriage connections.
This compact excavator also possesses track guards to prevent damages when working on steep slopes. Tackle complex demolition jobs and prepare for future building with one machine.
3. Road Maintenance and Snow Removal
New Cat 315 GC Excavators may be driven over flat and angled surfaces. Navigating across asphalt, sand and snow is no problem for the hydraulic excavator which makes this technology suitable for road maintenance work. From snow removal to the installation of road signs and traffic lights, Cat 315 GC Excavators allow users to adapt to sudden changes.
The Cat 315 GC Excavator supports a cold start at minus 13 degrees Fahrenheit. Trust the powerhouse excavator to clear mounds of snow from parking lots, remote construction sites and more when temperatures drop below zero. Bucket attachments are useful for transporting road salts between storage locations, as the equipment showcases 10 percent more swing torque than previous excavator variants.
Easily check oil levels before heading out for an assignment with main ports accessible from ground level. The Cat 315 GC Hydraulic Excavator is packed with safety features that help operators stay clear of employees and vehicles. Rest assured knowing your machine comes standard with rear and right-side-view cameras for visibility in all weather conditions.
Contact NMC Cat for New Equipment Purchases in Nebraska
Want to learn more about Cat 315 GC Excavator uses? The experts at NMC Cat proudly serve customers throughout the state of Nebraska. We will introduce you to new equipment offerings near you, and at prices that suit your budget.
Contact us for more information about our current inventory.